10-11-2017 Fuel Farm Update
The installation is still going forward. Tanks are being installed! The airport insists on having copies of the registration certificates of all the planes we are fueling (that is one of the forms that is suppose to be on board your airplane). They have to be based (owners and renters) at the Landings in order to qualify.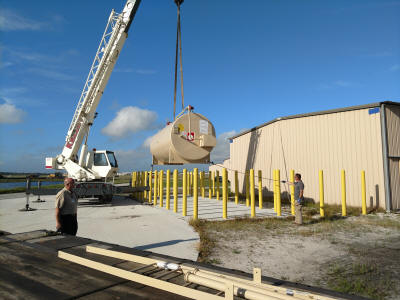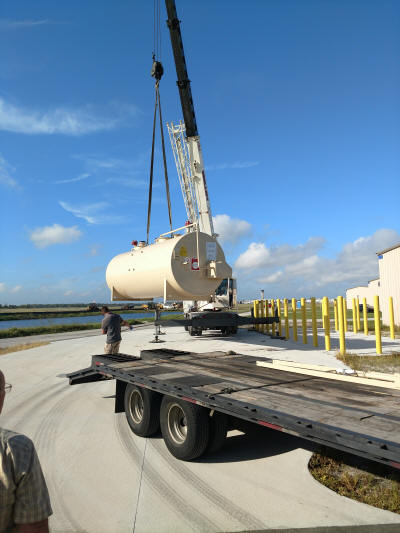 Badge Registration. The TSA is forcing the airport to confirm our badges 4 times a year. Remember that form that we do once a year, now they may want it quarterly. Also, it is a much more complicated form. So you might want to get ready now, the form is attached HERE and page 2 HERE. Might as well get all the needed info together.
Hurricane: This update is 12 hours before the hit. Looks bad for flood with storm surge into the 10 foot area. With most of our floors at 7 feet this is not great news. I hope the news people are just blowing this out of proportion again... (Mike Dwyer)
Annual meeting updates are in links below.